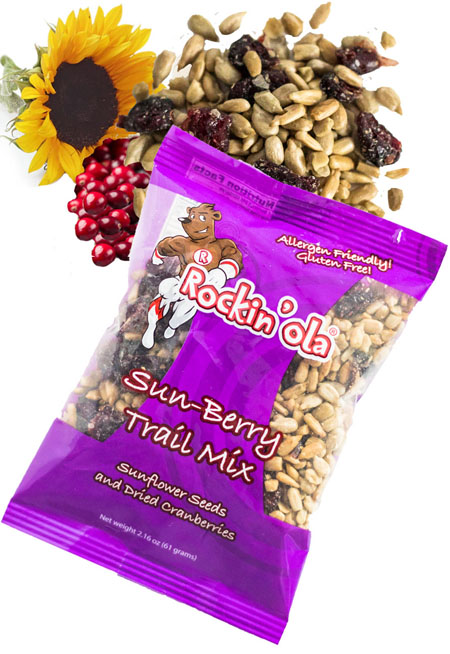 Sunberry Trail Mix
Allergen Free of the "Big 8"
Protein packed Sunflower Seeds and yummy Dried Cranberries – Vegan, Gluten Free, Allergen Free!
Sunflower Seeds (Sunflower Kernels, Sunflower Oil, Salt), Dried Cranberries (Cranberries, Sugar, Sunflower Oil).
Allergen free of the "Big 8"!  NO peanuts, tree nuts, wheat, soy, dairy, eggs, fish, shellfish.
SKU: 8004247 – Sun-Berry Trail Mix 2.16 oz